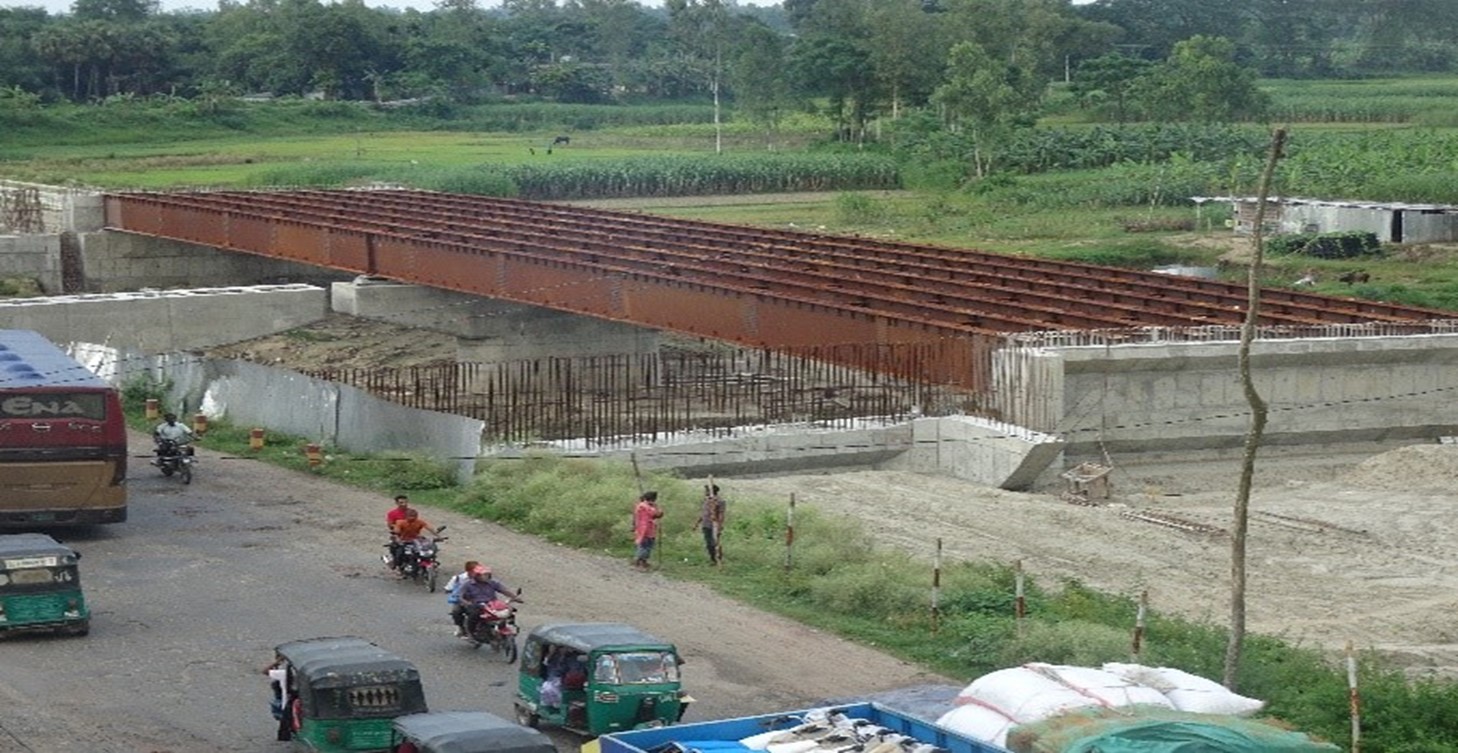 Project Overview
The Western Bangladesh Bridge Improvement project is to promote reliable and efficient road transport network by replacing and constructing small and medium sized bridges mainly in Western Bangladesh, thereby contributing to socioeconomic development of the region. The project is in 5 zones in western Bangladesh, Rangpur, Rajshahi, Gopalganj, Khulna and Barisal and in the Economic Zone in Narshingdi in Dhaka.
The project is comprised of the following components:
Construction of 50 concrete bridges in western Bangladesh

Construction of 10 steel bridges in western Bangladesh

Construction of a bridge in the Economic Zone in Narshingdi at north-eastern side of Dhaka
Our Role
SMEC, with our local subsidiary ACE Consultants is providing consultancy services for Detailed Design and Construction Supervision for Western Bangladesh Bridge Improvement Project. Responsibilities include:
To carryout survey, investigations and Detailed Engineering Design of the Project components based on the standard specifications of the RHD and prepare construction drawings for the physical components.

To prepare pre-qualification and bid documents, specifications and cost estimates and also assist the Executing Agency with the pre-qualification evaluation, bid evaluation and preparation of contract documents in cooperation with the executing agency.

Undertake Environmental Monitoring of adverse environmental pollution through the environmental survey and evaluation following the JICA Environmental Guidelines for ODA Loans, April 2002, including Compliance of the project to conditions stated in the Environmental Clearance Certificate (ECC).
Location:

Rangpur, Rajshahi, Gopalganj, Khulna, Barisal

Technical Area:

Transport

Client:

Roads and Highways Department

Project Start:

MARCH,2016

Project Completed:

On Going