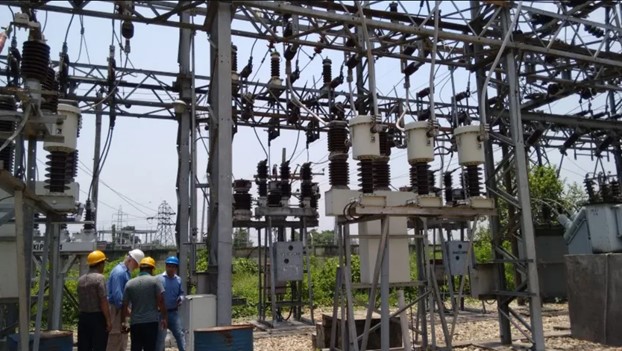 Project Overview
The Client has received financing from the Asian Development Bank and the Government of Bangladesh for upgrading, rehabilitation, and extension of distribution systems in selected "Palli Bidyut Samities" (PBSs -Rural Electricity Distribution Companies) and to provide electricity supply to 950,000 new consumers.
The project will be implemented in the form of two sub-projects; each sub-project will be implemented under a Project Director appointed by BREB. The first sub-project will cover Dhaka, Mymensingh, Chittagong, and Sylhet (DMCS Project) Divisions with 43 PBSs and the second sub-project will cover Rajshahi, Rangpur, Khulna, and Barisal (RRKB Project) Divisions with 37 PBSs.
In the DMCS Divisions, a total of 20,535 km of selected 33kV, 11kV, 0.4 kV, and LV lines will be rehabilitated, upgraded, or augmented, and 6,465 km of new 11kV and LV lines will be constructed, together with the installation of 32,130 new 11kV/LV transformers with a cumulative capacity of 489 MVA. New consumer connections targeted in DMCS Divisions is 500,000. In the RRKB Divisions, a total of 18,000 km of selected 33kV, 11kV, and LV lines will be rehabilitated, upgraded, or augmented, and 5,500 km of new 11kV, 0.4kV and LV lines will be constructed, together with the installation of 25,704 new 11kV/LV transformers with a cumulative capacity of 391MVA. New consumer connections targeted in RRKB Divisions are 450,000.
Our Role
Upgrade, rehabilitation, and extension of distribution systems:
(a) Establish and implement criteria for the selection of subprojects from among the lines that require rehabilitation, upgrade, and extension, and on new areas, villages to be provided with electricity
(b) Inspect and verify, at BREB central warehouses, that samples of materials delivered are in accordance with the specifications.
(c) Monitor to ensure that the issue of materials from stores is in accordance with the project bill of quantities.
(d) Monitor construction to ensure work is carried out in compliance with design, construction, and safety standards of BREB and well as international best practices.
(e) Participate in the inspection of completed works to ensure that materials issued are installed in accordance with the bill of quantities.
(f) Independently conduct selective checks on completed project components.
(g) Conduct selective audits on material management and financial management of the project as agreed with the Client half-yearly basis.
(h) Evaluate the performance of Project Management Consultants (PDMCs) in supervising the project implementation, and recommend improvements as found necessary.
(i) Conduct assessments and audits on the social impacts of the project
Capacity building of BREB/ PBS Staff:
(a) Assist to undertake in-house network planning, design, and project formulation through on-the-job training to the nominated counterpart staff by the Client for this project.
(b) The consultant will focus on developing this capacity at two selected PBSs by the Client; prepare a staff development plan including additional staff required, if any.
(c) Assist and guide staff of the two selected PBSs to prepare a five-year plan for system development, and to establish systems to conduct updates of the plan every year. Prepare two such 5-year plans along with PBS staff for 2017-2021 and update the pan for 2018-2022, as agreed by the Client.
(a) Carry out an environmental assessment of the project in accordance with ADB's Safeguard Policy Statement 2009 (SPS), and the Government's environmental regulations and policies.
(b) The Client confirmed that IEE has been completed and Environmental Site Clearance has been obtained from the Department of Environment (DOE).
(c) PIMC team shall prepare EIA, including Environmental Management and Monitoring Plan, and assist the Client to obtain Environment Clearance Certificate from the Department of Environment (DOE), Ministry of Environment and Forests, and ADB's Screening Checklist for Environmental categorization according to the SPS.
(d) In preparing the EIA a minimum of the following issues must be covered:
i. Potential impacts on biodiversity including modified, natural, critical habitat and protected areas and necessary measures to minimize, mitigate and offset impacts.
ii. Potential waste issues including hazardous materials and wastes and appropriate measures for their disposal, treatment, and other forms of management.
iii. Potential impacts on ambient air and water quality, noise levels and soil and recommendations for suitable mitigation measures
iv. Climate change-related risks for the project in consultant with the government and ADB, and recommendations for adaptation measures in the engineering design
v. Public consultations with affected people in the project area including men, women, vulnerable or indigenous groups with clear documentation on dates of meeting and issues discussed. Consultations must also be carried out with relevant government agencies and relevant local NGOs if any.
vi. Cumulative and induced impact assessment (in-depth assessment for EIA)
(e) Prepare an Environmental Management Plan (EMP) and Environmental Monitoring Plan (EMOP) to implement and monitor the mitigation measures will be prepared with clear information on costs, time frame, responsible agencies, monitoring methods and monitoring indicators (vi) Incorporate into the EIA report including EMPs feedback from all relevant stakeholders including the EA, ADB, affected persons and others.
Location:

All over the country

Technical Area:

Power and Energy

Client:

Bangladesh Rural Electrification Board (BREB)

Project Start:

October, 2018

Project Completed:

October, 2020